stylish
Waterproof baby changing backpack
Harper & me have thought of everything to make going out with your little ones easy. Designed with ease in mind, this stylish grey neoprene baby changing backpack comes with a dust bag for protection.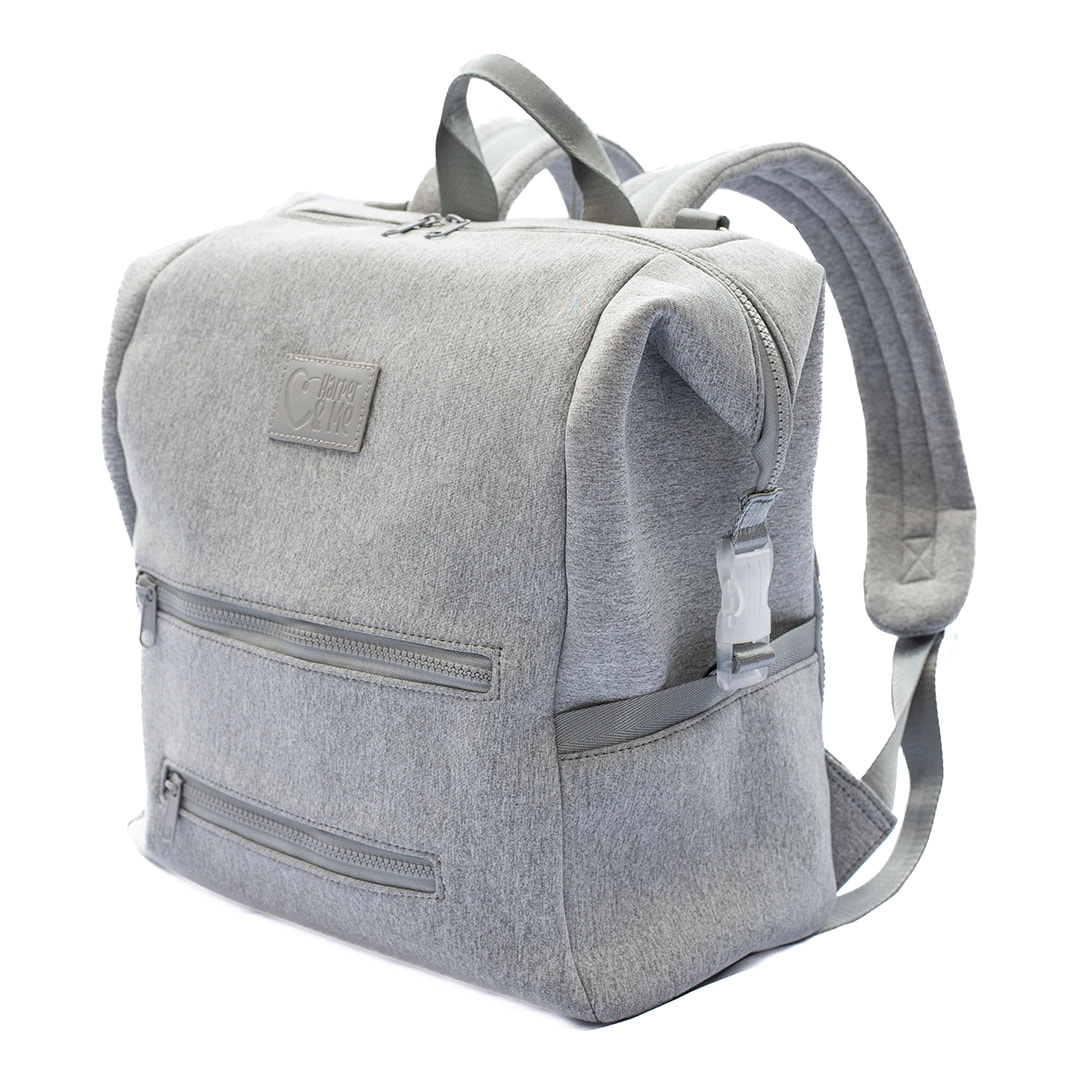 Features
Our stylish baby changing backpack comes with many handy features!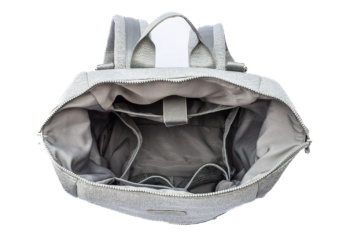 Large Capacity
It has bottle pockets as well as a zipped pocket inside, and even a laptop pocket for multi-purpose use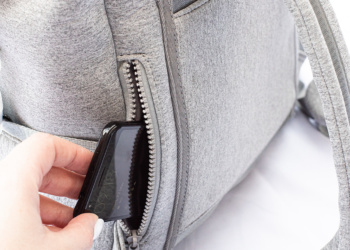 Anti-Theft Pocket
There are two zipped anti-theft pockets for your valuables on each side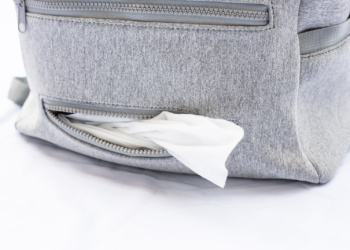 Wipe/Tissue Pocket
On the front of the bag you will find a zipped pocket to hold your wipes or tissues for easy use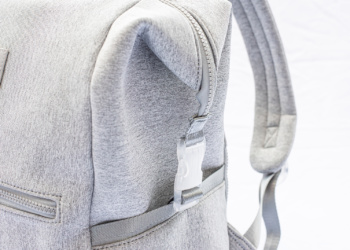 Expanding Side Clips
An extra wide opening for you to find what you are looking for quickly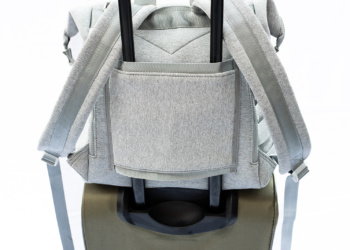 Luggage Sleeve
A suitcase sleeve so it can be placed on your suitcase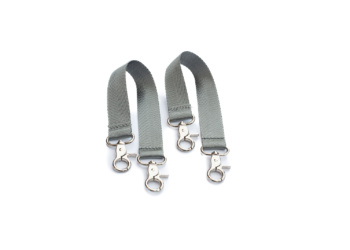 Pram Straps
Two stroller straps that will attach easily to any stroller or pram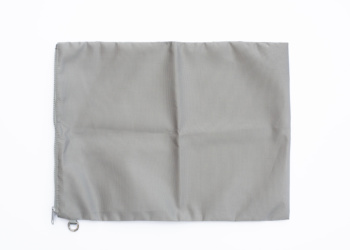 Wet Clothes Zipped Sleeve
A large waterproof zipped sleeve for wet clothes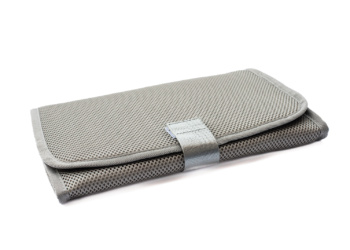 Portable Changing Mat
A portable padded changing mat for when you are on the go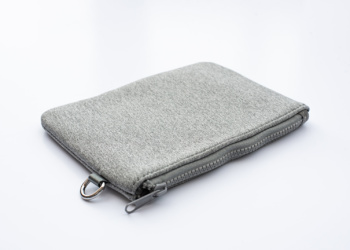 Zipped Purse
A small, zipped purse for all those tiny things you don't want to lose
For all occasions
Designed for multi-purpose use
Harper & Me have designed this baby changing backpack to be durable, waterproof, and lightweight. This bag can be used as a backpack, a handbag or clipped onto a stroller or pram. This bag has been created to suit both mum and dad.
Maternity bag
Travel bag
Business trip
Backpack
Everyday handbag
Order your bag today
Make going out with your little ones easy